Graded paper packets will go home on Thursday, Oct. 13 when all grades are required to be uploaded into RenWeb. Thanks for your understanding. These papers will represent the final grades of the first nine week period.
We want to say "thank you" to all our parents who chaperoned the recent overnight Zoo field trip. We could not have had such a fun and successful trip without your help. Please feel free to send in copies of any pictures you took during the trip to your child's teacher. We would like to post some of them on our bulletin board.
Our next fabulous fun field trip will be the Indian Pow Wow at
Stone Mountain Park on Friday, November 4th.
Your child will bring home chaperone information next week. Please be sure to let us know ASAP if you are interested in helping to chaperone this trip. Thank you!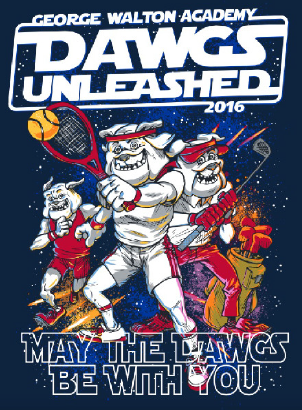 Please join us on Saturday, October 22 for the Dawgs Unleashed Festival.
We will have our annual curriculum night on Tuesday, October 25. You will get to experience a day in the life of your child here at GWA. Please plan on being with us for this very informative evening.